In Memory
Jim Needham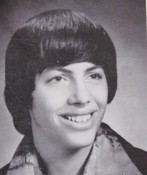 James Ivan Needham
Born April 18, 1958 - La Grande Oregon
Died May 15, 1988 - Near Roseburg Oregon, in a vehicle accident
Graveside service, Saturday, June 17, 1995 at 11:00 AM, Island City Cemetery.
Some of the dates in the newspaper articles were incorrect. They have been left blank here, while we are trying to find the correct dates. Also the vehicle type was incorrect in the Roseburg paper and has been corrected here, they said it was a Trans Am.
From the Roseburg paper - A van that plummented down a cliff when it sped around a curve has led authorities to answers in the mysterious disapperance of a La Grande man seven years ago.
James Needham left La Grande May , 1988 on a week long photography expendition across Oregon. The 30-year old man had just bought a new camera and planned on driving his 1987 Firebird through Bend, Diomon Lake, Winston and Coos Bay.
Somewhere along the way, he disappeared. Almost seven years to the the later, they have an answer.
Oregon State Police officers on Thursday were investigating the wreckage of a van that had driven off Fish Creek Road near Highway 138 the night before, when they noticed another wreckage site.
They found a steel gray Firebird and nearby, tatered clothing and human remains.
Based on an examination of dental records, police are 99 percent sure they are the remains of Needham, the missing man's father, Ray Needham, said Saturday.
article from the La Grande Observer
A Family's hope - Needhams sought their son for 7 years
A family's seven-year search for their missing son ended with tragic news last week when James Ivan Needham's remains were identified by dental records.
Needham, a single man, had celebrated his 30th birthday a little over a month before he set off on a vacation on May , 1988. He was never heard from again.
Seven years and one day later, his car and remains were found on a steep, bushy mountainside off a twisting road in Douglas County not far from Crater Lake. He was the victim of a car accident.
For his father, the discovery brings a sense of closure to their years of uncertainty. "I think it wiil, when we finally get him home," Raymond Needham said.
According to Oregon State Police Detective Dean Perske, the discovery of Jim Needham's Pontiac Firebird came by accident. A Van loaded with loggers, missed the same Curve May 24 that had claimed Needham's life years before. The loggers survived their crash. Troopers investigating the wreck found Needham's car and remains in the brush 380 feet down the nearly right-angled slope.
The lighs on the vehicle were on at the time of the accident, and the car was in fourth gear. The cause of the accident is unknown.
The narrow, paved road, off OR Hwy 138 East, leads to a logging site and a waterfall. Known as Fish Creek Road, is has curves that wind more than 90 degrees. The curve that claimed Needham's life, abut one mile from the interseciton with the highway, has been the site of at least two other accidents in recent years.
For the family, the search for Jim was constant. "You never quit looking." Ray Needham said. Ray and his wife, Berneva, had always shared the driving on trips. But after Jim disappeared, she sat as a passenger, looking for the license plate of her son's car.
"He was a heck of a good boy," recalled Jim's uncle, Don George.
Jim left for a week-long trip, planning to make a loop through Bend and Winston, to Coos Bay and back throught Burns, to visit a cousin. When he failed to return home on Sunday night, his parents began to worry. "It wasn't like him not to be back like he said he'd be," his father said.